Webteam:
December 2020
Tracey Hume and Elaine Lindridge invite you to our second Mission Hub Webinar.
There will be two key note addresses with time for Q and A.
This webinar will be focused on the Digital Presence element of the Evangelism and Growth Strategy particularly around digital worship and church planting.
Book for the event here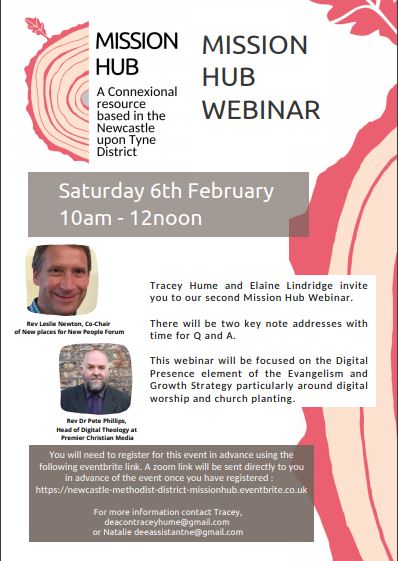 You may also be interested in