Webteam:
September 2021
We are running a Meaningful Ageing Course again on Thursday evenings starting 23rd September.
Participants may attend either in person at Woodhouse Close Church and Community Centre or by Zoom.
This course is funded by Gaunless Gateway and is free to all participants.
Please book in advance as there is a free course workbook that goes with the course and we would like to get it to participants if possible in advance of the first session.
Contact Rev John Purdy to book or for any further details.
john.purdy@methodist.org.uk
01388 603142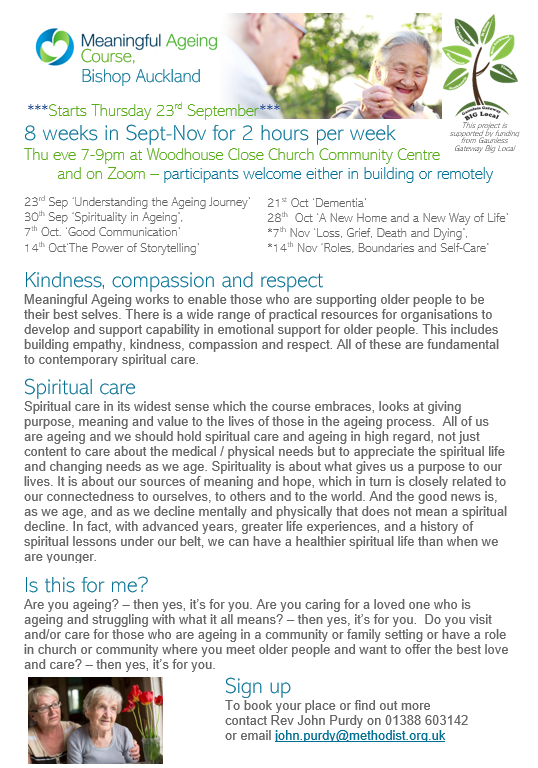 You may also be interested in