Webteam:
October 2021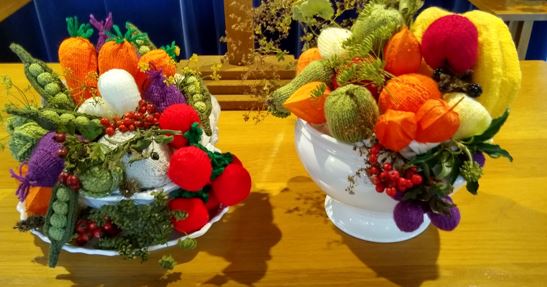 Thanks to all who contributed to the Harvest Festival at Etherley Methodist Church.
The food items collected are being donated to the Foodbank at Woodhouse Close Community Centre.
The 2 fantastic bowls of fruit and veg on the altar won't be part of the food donation however, they are all knitted!!
You may also be interested in