Webteam:
June 2020
We are onto the second week of Bible month focusing on the book of Ruth. The worship this week has been kindly written by Rev David Wood.
The message we can take from this week is that we must look out for each other throughout change. People around us may be in need and if we can, we should offer assistance.
We have seen that the most recent change means for some people life is going slightly back to normal, with people returning to work and others out shopping. We must remember that not everyone is able to come out of their new routine for various reasons. We must continue to support each other and not forget the kindness that is shown to Ruth in an act of solidarity in this week's reading. We must be welcome to those in need and not forget that God will guide us.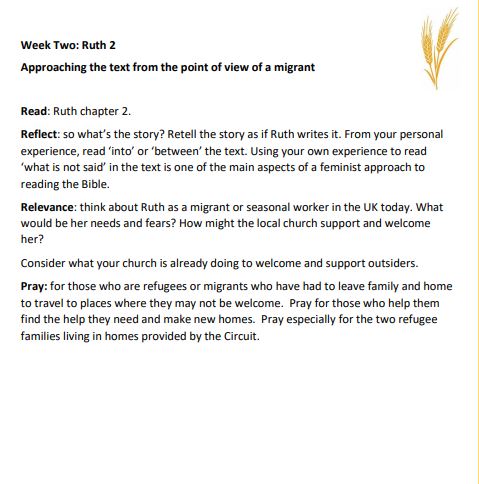 You may also be interested in